DIY可定制擺件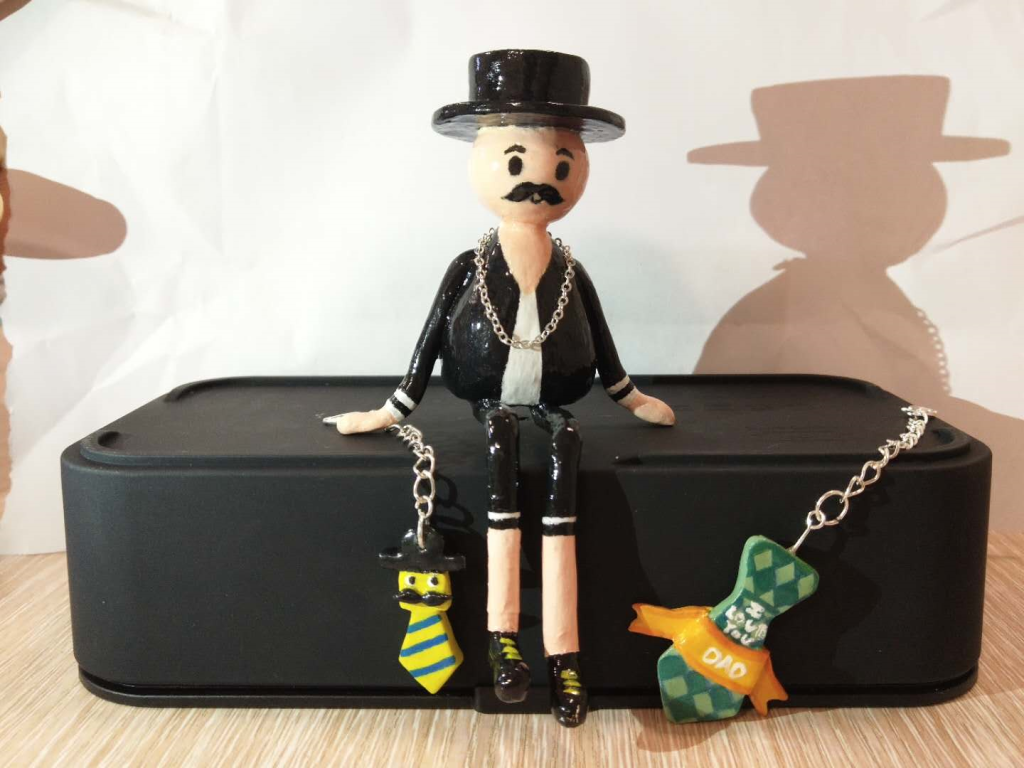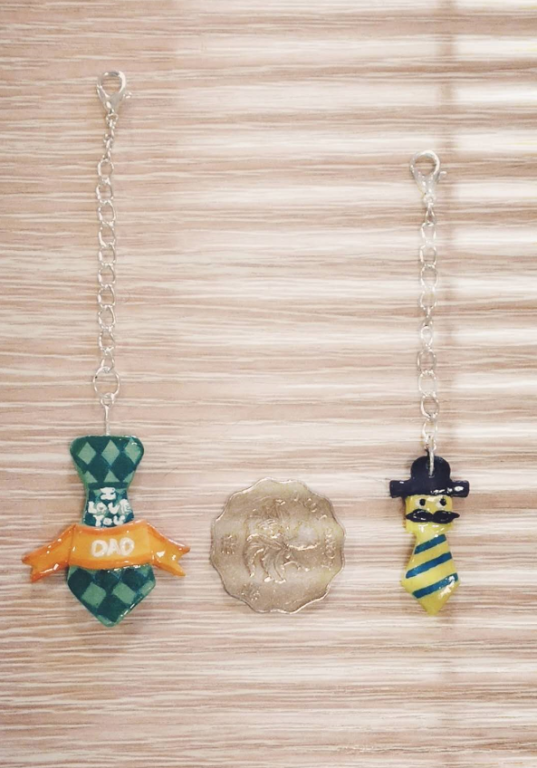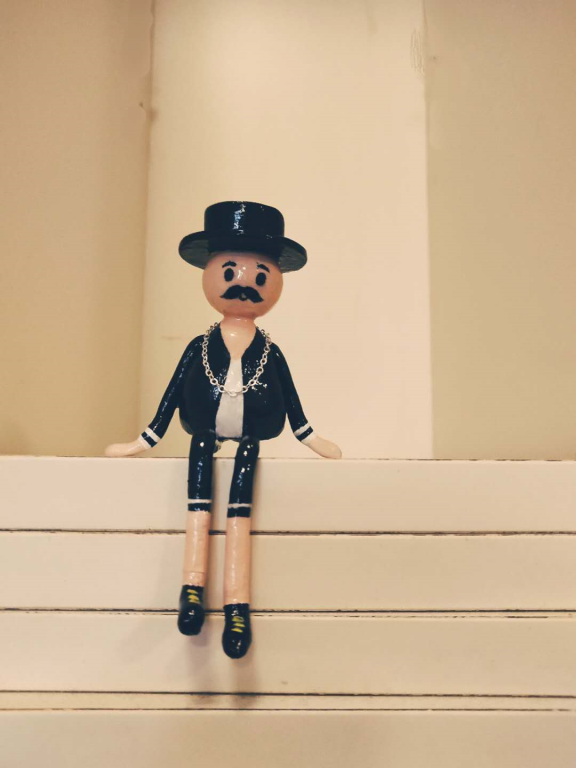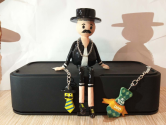 DIY可定制擺件
HK$ 52
DIY可定制擺件
【訂做步驟】
1.先確定款式【胸針/挂墜/立體人】
2.利用【聯絡商鋪】傳送1-3張像素清晰的圖片以及款式要求
3.照片確認ok,就可以下單選擇囉,須預先支付百分之五十總貨價以作訂金。
【注意事項】
*以上三個是樣品,可再版,也可在與製作者達成共識後要求製作另外的指定產品,但價格會有出入
*由於此為手工製品,因此每個產品可能會有一些出入或瑕疵,均屬正常現象,但也可視為藝術本身的獨特部分。如果您介意,請在決定前三思~
◆ 一律付款後才會排單製作
◆ 客製商品不給予退貨或換貨
◆ 因訂單過多,設計師產出有點慢吞吞,請一定要確認時間能不能接受再下單喔

【商品資訊】
使用材料:膠水;亮油; 石塑黏土
尺寸:掛飾約30 - 45mm(約1枚兩元港幣大小), 鏈長約 60 - 90 mm;人偶約135mm (約4到5枚兩元港幣大小)
價格:28港幣一個條紋領帶挂飾,33港幣一個方格領帶挂飾,52港幣一個人偶
優惠:(A) 一套(一個條紋領帶挂飾和一個人偶)一共70港幣
(B) 一對 (兩個領結)55 港幣

【附加服務】
加字:可在手作的指定加上想要寫上的字喔!

關注我們的Instagram:@unigridwu可減免5港幣,可與其他優惠價共同使用。(只可使用一次該優惠,並需發送截圖證明,如閣下與到貨日前取消對@unigridwu 的IG關注,則該優惠自動失效)。

如有任何問題,歡迎通過Instagram Direct (@unigridwu),或向本店電郵(unigridwulib@gmail.com)查詢。
DIY Crafts

[Customization]
Confirm the type: Brooch/Pendant/Figure
Click [Contact Shop Onwer], and send us your images [1 to 3] and the type of products
Pay deposit [50% of total price] after received a confirmation from our shop
[Notes]
*The three above are samples, could be produced again. After reaching an agreement with the producer, it is possible to request the production of another specified product, but the price may vary.
* As these are handmade, there might be some slight imperfections that are to be seen as a Unique part of the art itself and it's normal that products are different from each other. If you mind, please think twice before you decide.
Once the product(s)is/are received and confirmed by you, no return or exchange will be accepted.
It takes time to produce, please be patient.



[Details]
Material: Natural Stone Clay, Glue, Top Coat
Size: about 30-45 mm for the ties, about 60-90mm for the rope; 135 mm for one doll
Price: 28 HKD for a striped tie; 33 HKD for a grid tie;52HKD for the doll
Discount: (A) 70 HKD for one set (one striped tie + one doll)
(B) 55 HKD for one pair (striped tie + grid-tie)
HK$ 5 Decreased (All customers buying it at any time during June 1st to September 1st can get this early bird discount)!!!
[Additional Service]
Ask crafter to write down words that you want to add on the craft.

Also, follow our instagram (@unigridwu) and get HK$5 off! (one-time discount, which can be used with the early bird price at the same time.)

Should you have any queries, please feel free to contact us through Instagram Direct (@unigridwu), or our official email ( unigridwulib@gmail.com ).
Not provided
Not provided
Not provided
* You agree to the
Terms of Sales
if you purchase the products from this shop.